NFL Simplifies Catch Rule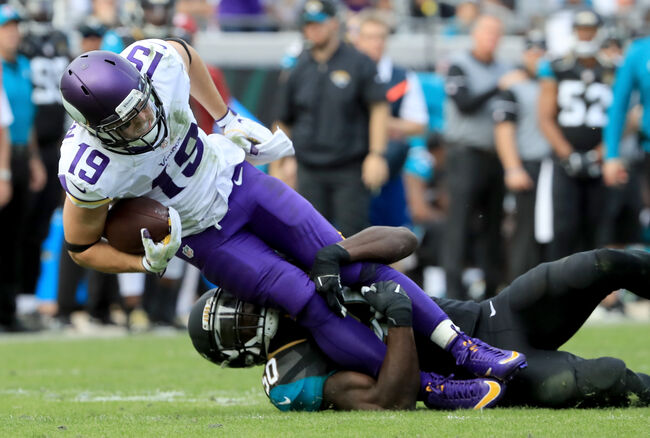 NFL owners have unanimously approved rule changes that would simplify what constitutes a catch. The updated rule will remove the requirement that a player must maintain control of the ball throughout the process of going to the ground. Instead, referees will use a three-step process to determine whether or not a receiver caught the ball.
First, the player must have control of the ball. Once they have control, they must establish themselves in bounds and then make a football move, such as taking a third step or lunging forward with the ball.
The league hopes the amended rule will reduce the number of controversies over what constitutes a catch, but former NFL officiating chief Dean Blandino is not so sure that will happen. He told ESPN that there will still be a debate over what constitutes a "football move"and whether or not the move "supersedes him having to hold the ball all the way to the ground."
"If the receiver performs an act common to the game," Blandino said, "if he performs a football move, whatever you want to call it, on the way to the ground, if you say that supersedes him having to hold the ball all the way to the ground, then that adds another layer of judgment for the official and in replay.

"You're just shifting the debate from, 'Was he going to the ground and did he hold on to it?' to 'Did he make a football move?'"
The owners also approved two other rule changes for next season. The senior vice president of officiating, a position currently held by Al Riveron, will have the ability to eject players "for non-football acts." They also made the rule that put the football on the 25-yard line after touchbacks following kickoffs permanent.

Greg Henn
Want to know more about Greg Henn? Get their official bio, social pages & articles on KFAN AM1270!
Read more